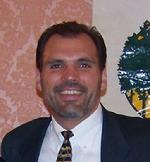 Mike Yates, Founder
VCS Development Co, (Very Cool Spaces, LLC) is a commercial real estate and business development company with a "Downtown" focus, based in Pullman Washington.
Founded by Mike Yates, our company develops new and old buildings and has consulted and opened over 28 small companies and closely held affiliates in the Pullman area. VCS is actively involved in recruiting, consulting, and developing commercial tenant spaces and new businesses in the area, including; Residential Apartments, Office, Retail and Restaurant spaces.
We specialize in the re-purposing of downtown buildings and land with the in-fill of new buildings on vacant or under-utilized properties. Our goal is to create new life through adaptive reuse design, restoration, and new building development. As a "fully integrated company", we own and manage our properties, and are involved in all aspects of the Business Planning, Design Development and Construction. Our goal is to create cool spaces that attract new businesses and residential living, while maintaining a strong consideration to our community and the neighboring buildings and businesses.
Some of Our Properties and Businesses:
Foundry Kitchen & Cocktails

Downtown Pullman, W
ashington
Full Service Restaurant
Roost Coffee & Market

Downtown Pullman, Washington
Coffee House, Restaurant and Bakery
www.roostcoffeepullman.com

Prune Orchard Farm & Prune Orchard ~ Details for Living
Colfax and Downtown Pullman, Washington
Flower and Pumpkin Farm - Boutique Retail & Gift Shop

Combine Mall Building
Downtown Pullman, Washington
10,000 SF Mixed Use, Restaurant, Office & Retail
1891 Historic Building/2005 Historic Renovation & Adaptive Re-Use

Market Square

Downtown Pullman, Washington
21,000 SF Mixed Use, 9-Loft Apartments, Office & Retail
1929 Historic Auto Dealer (Brown & Holter Chevrolet)/2006 Adaptive Reuse/Conversion

Couchman Apartments
Downtown Pullman, Washington
8,000 SF, 12- One Bedroom Apartments
2007 Residential Renovation

Mill Street Apartments

Downtown Colfax, Washington
7400 SF, 8 - Charming One Bedroom Apartments, Located in Downtown Colfax
1930's Historic Apartment Building/2009 Restoration

The BellTower Building (Adaptive Reuse)
Downtown Pullman, Washington

15,000 SF Mixed Use: Restaurant, Office & Retail

1927 Historic Church Building/2009 Renovation & Adaptive Re-Use
Paradise Lofts (New Construction) Target Completion 2021
Downtown Pullman, Washington
28,000SF Luxury Loft Apartments, Class A Office Space